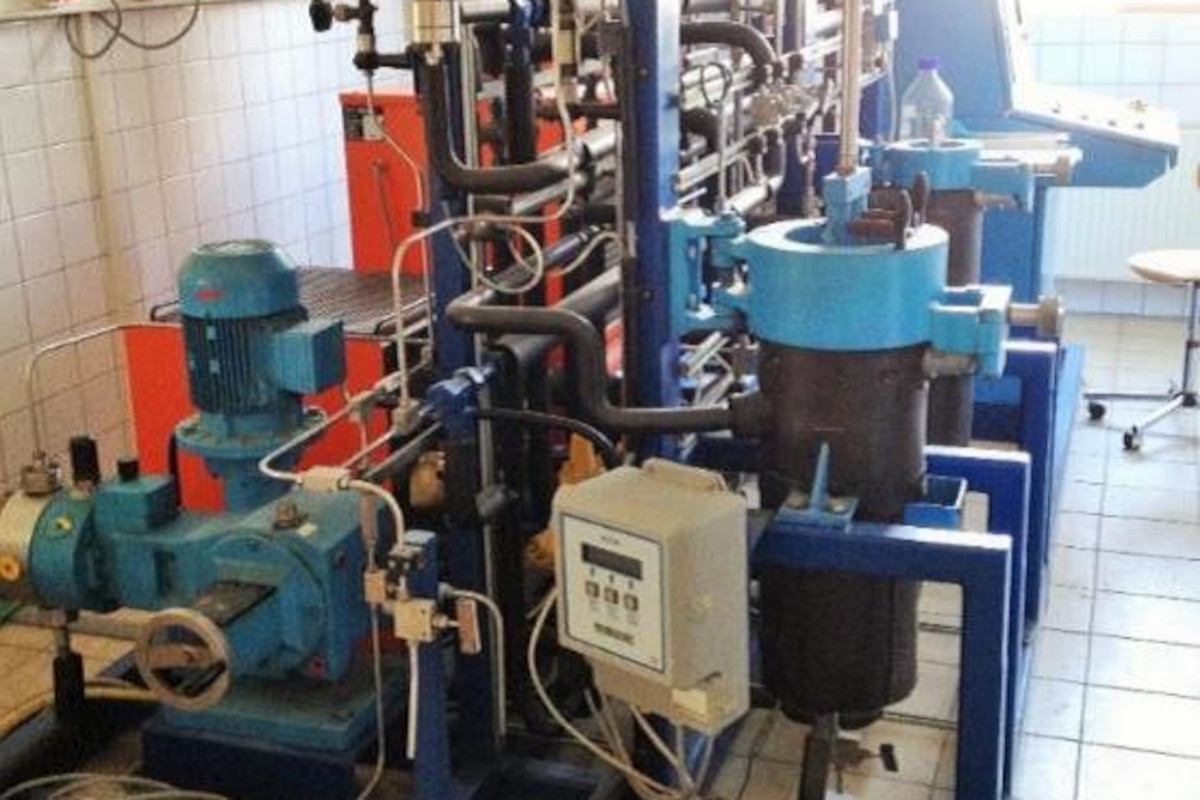 SUMO
SUMO - Sustainable Use of biomass from Oleaginous processing
In accordance with the action plan of the EU and CELAC states from 2013 for the increased development of political and economic cooperation, the Institute AZTI (Spain), CVR (Portugal), INTI (Argentina), INIA (Uruguay), CEAP (Chile) and ILU (Germany) have combined their potential in order to develop complementary approaches for the use of by-products from olive and rapeseed oil production, in the process reducing environmental impact and supporting the competitiveness of oil mills.  
The main focus of the ILU was higher-quality use of rapeseed by-products than is currently the case, based on the development of the process with CO2 high-pressure extractions, with single-screw and twin-screw extruders and of applications in the cosmetics and feed sectors. 
Following the stock assessments which have been carried out on a country and product specific basis and identification of stakeholders, technology and  product developments were carried out with rapeseed press and filter cake (RPC; RFC) of the decentralised oil mill "Fläminger Genussland", Spanish olive pomace and pulp and Chilean olive pomace cultivated microalgae (Chlorella pr.).  
First of all drying, milling and extraction trials, sensory and physico-chemical microbiological analyses were carried out. Subsequently lipophilic extracts and degreased  extraction residues were produced through small scale CO2 high-pressure extractions. With yields of 18%, a golden brown rapeseed press cake extract was obtained along with, of 8.6%, a green-yellow olive pomace extract. Samples of the intermediate products were sent to the project partners and used for their own application  developments of cosmetic formulations and extruded tilapia feed.    
The basic feasibility of the developed utilisation technologies and the applications was proven. On the basis of the experimental investigations case studies and feasibility studies were developed.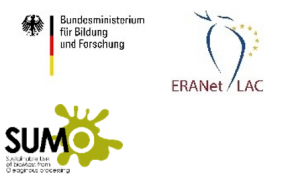 www.sumo-project.eu
PROJECT DURATION:
PROJECT SPONSOR:
ERA-Net und BMBF (EU association project)
GRANT-NUMBER-PN:
ERA-Net- ELAC2014/ BEE-0364 ||| BMBF - 01DN15026
PROJECT MANAGER:
Dipl.-Agr.-Ing. Regina Storandt
PROJECT PARTNER:
AZTI (Spain) CVR (Portugal) INTI (Argentina) INIA (Uruguay) CEAP (Chile)