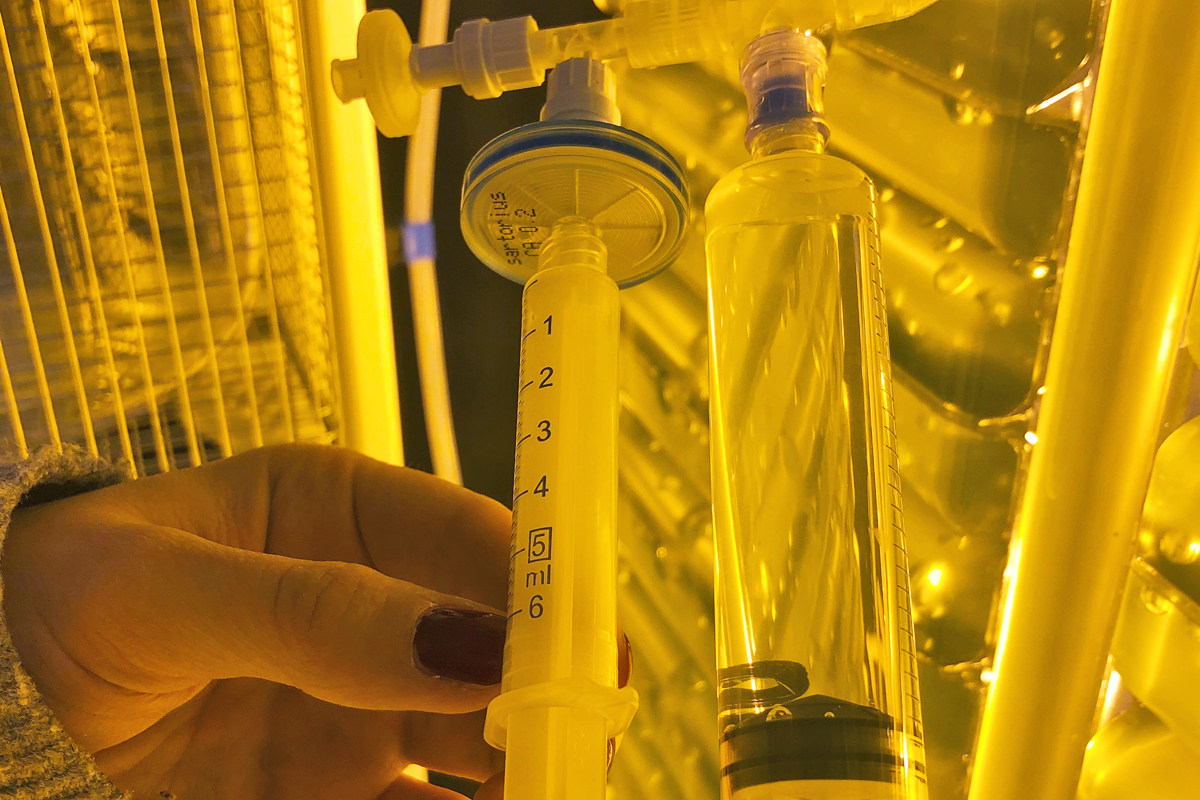 optiPBR
Sensor platform against contamination in microalgae plants
Breakthroughs in the cultivation of microalgae on an industrial scale are being held back by the microbial load of bacteria and protozoa. Lack of detection capabilities and slow offline analytics lead to delayed countermeasures. This severely limits productivity. This is where the "optiPBR" project comes in.
The exact title is: Joint project: "Optical soft sensors for algae cultivation in large-scale photobioreactors – optimisation through process control and combating microbial contamination (OptiPBR) – Subproject: "Combating microbial contamination in large-scale photobioreactors".
Scientists from various institutes are working together to develop a sensor platform based on new photonic measurement technology. Based on the new detection techniques, the Institute for Food and Environmental Research (ILU) e.V. will develop measures that are effective against a variety of microbial contamination. To this end, a cascade of simultaneous changes in various parameters will be tested. With the help of models, novel countermeasures and control technology, an optical soft sensor system will be developed that is specially optimised for use in biotechnological systems and enables automation. The main innovation of the sub-project is a method for species-independent control of microbial contamination. This ultimately achieves the overall goal of "optiPBR": to optimise the processes and procedures within large-scale PBR in near real time and to increase the production yields of a high-quality biomass.
PROJECT DURATION:
PROJECT SPONSOR:
Federal Ministry of Education and Research (BMBF), Photonics Research Germany - Light with a Future
GRANT-NUMBER-PN:
PROJECT MANAGER:
Apl. Prof. Dr. Daniel Pleissner
PROJECT PARTNER:
Algoliner GmbH & Co. KG; SOPAT GmbH; Hansgeorg Münch; Universität Potsdam, Institut für Chemie