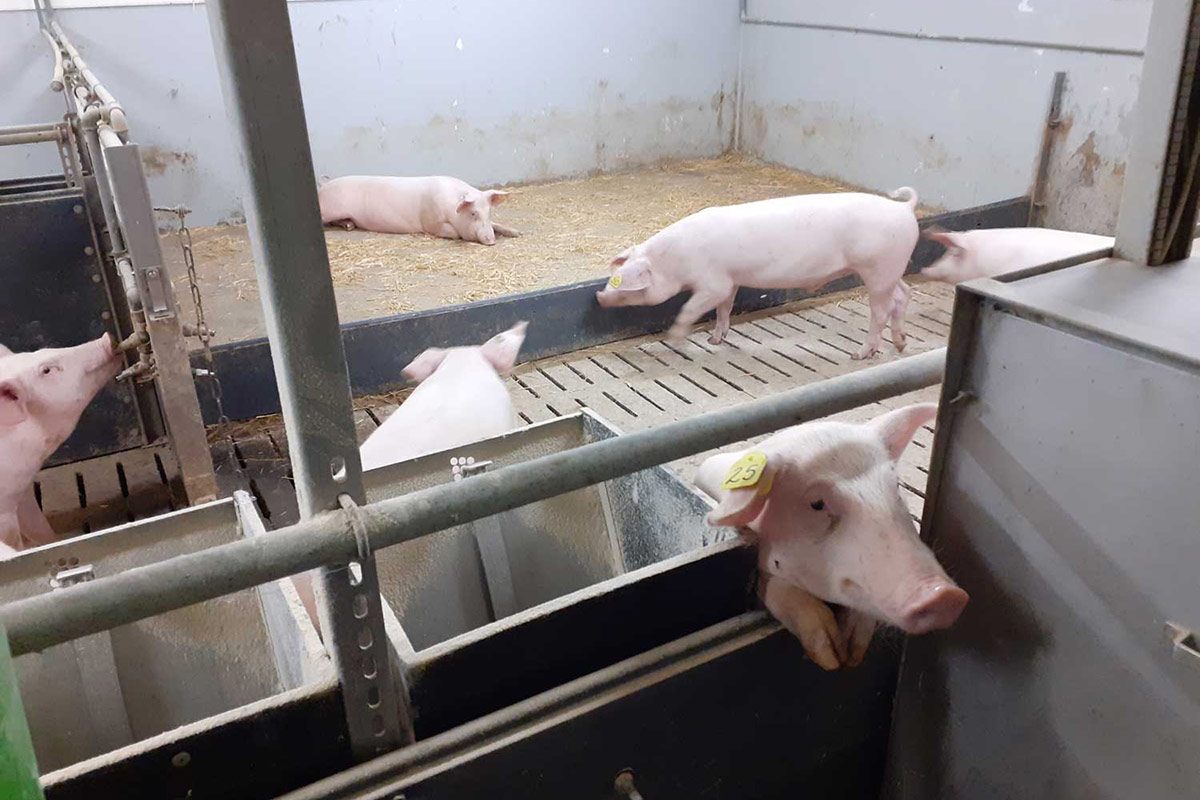 Animal Welfare – Treber Feed
Development of a process to improve the added value of brewer's grains for health-promoting animal nutrition
Spent grains are valuable food by-products of the brewing industry. In Germany, approximately 2 million tons of malted brewing grain is separated after the mashing process each year.
Small quantities are utilised in foods such as spent grain bread or snacks, with larger quantities used as animal feed. The problem with this by-product, however, is the high water content, and thus limited storability and inefficiency of longer transport routes.
The aim of the project was the development of a biotechnological process to optimise pig feed in regard to taste, bio-availability, functionality of nutrients and active ingredients as well as the ability to store this valuable by-product.
A supplementary feed for pigs was tested using fermentation and extrusion technology. Value was added by processing the brewery by-product and residues from oil production by planetary roller extruder. Feeding trials showed that this tasty, durable and ecological feed with a high fibre content had a positive health effect.
PROJECT DURATION:
PROJECT SPONSOR:
Ministry of Agriculture, Environment and Climate Protection, Brandenburg
GRANT-NUMBER-PN:
PROJECT MANAGER:
Dipl.-Ing. (BA) Tanja Stahn
PROJECT PARTNER:
Teaching and Research Institute for Animal Breeding and Husbandry e.V. Teltow-Ruhlsdorf (LVAT)