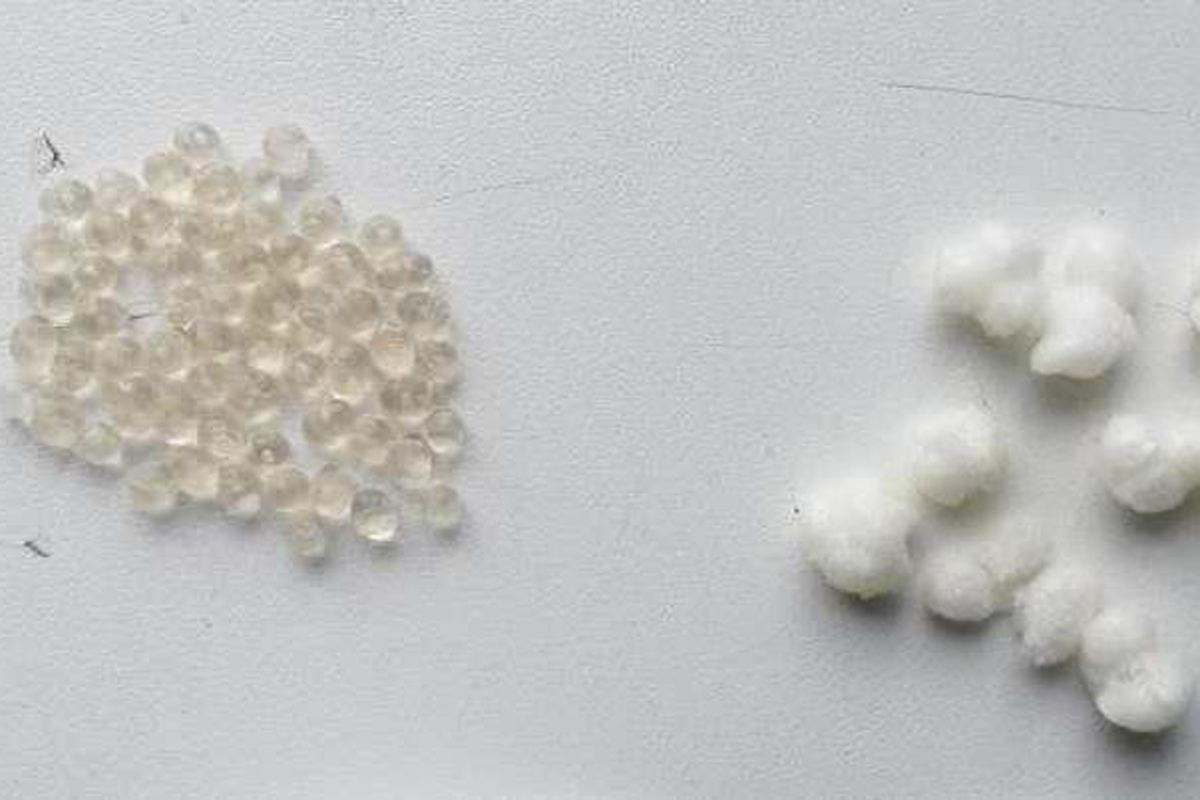 Particle foam
Particle foam material based on raw materials containing starch; sub-project 2
The aim is to develop a particle foam for the production of moulded parts. Natural polymers constitute the raw materials basis in this case. 
The demands placed on the material are oriented towards the products established on the market. Low densities, good mechanical properties in terms of strength, elasticity and shock absorption, a low abrasion as well as a relative resistance to humidity are all required. 
The process for the moulded part production shall permit the manufacturing of three-dimensional parts of complex geometry. The particles must expand to a maximum and be welded together into a compact moulded part. For this purpose, a suitable, expandable granulated material must be developed which is processed into a moulded foam part in a moulding tool during a foaming process. 
Petrochemical polymers, in particular expanded polystyrene (EPS), and expanded polypropylene (EPP), represent the most significant share of the materials used in the production of particle foam moulded parts. A comparable, bio-based material (polylactide – PLA) has been on the market since 2010, BioFoam® from the Dutch company Synbra. It is the case that the manufacturing costs of the moulded parts and the raw material price of PLAs are significantly higher than for petrochemical and natural polymers such as starch. In the field of starch-based foam materials, extrusion-foamed materials, such as loose-fill packaging materials, are established as competitive products. In contrast to this, the advantages of particle foam include a significantly higher added value, they are mostly designed and manufactured for high-quality goods, such as electrical devices. The project interaction and the partners involved allows for a rapid industrial implementation when the development comes to a successful end. 
PROJECT DURATION:
PROJECT SPONSOR:
GRANT-NUMBER-PN:
PROJECT MANAGER:
PROJECT PARTNER: