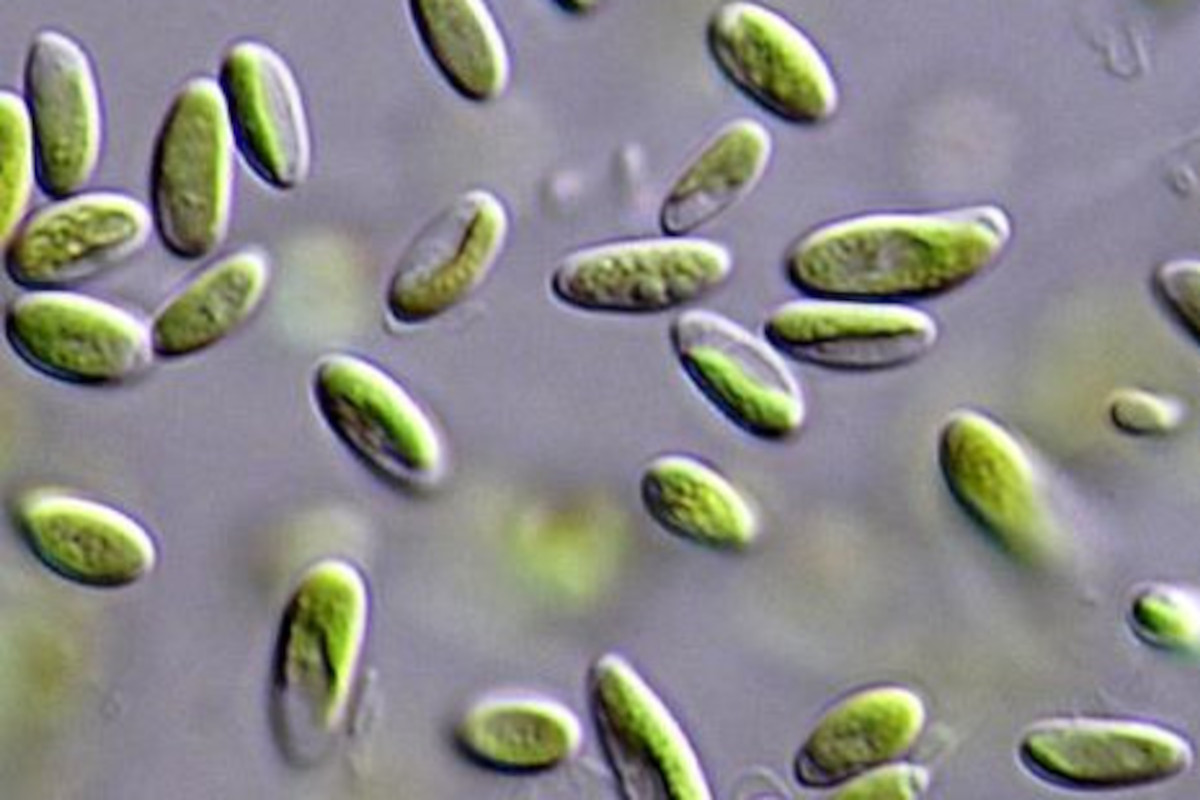 Biofunctional algae active substances
Development of biofunctional algae active substance complexes for protecting the skin against light-induced ageing
The retarding of skin ageing is one of the prime concerns of the cosmetics industry. As a result, the demand is growing for really effective anti-ageing active substances, in particular for protecting the skin against UV damage and light-induced skin ageing. Algae enjoy a natural protection against light, which makes them extremely promising organisms in the quest for efficient anti-ageing active substances.  
Within the framework of a comprehensive screening programme, micro-algae strains which are proving promising of success are being evaluated and investigated with regard to their growth properties and their potential for the synthesis of bioactive secondary metabolites. The micro-algae species selected involve algae which have not previously been distributed widely on the market, and the economic usefulness of still remains to be demonstrated. 
The bioactive efficacy of the extracts has been investigated both by in vitro cell culture assay with UV-irradiated skin cells as well as on a broadly propagated biological cell platform. As a result of the project, algae-based active substance complexes have been developed which exhibit a broad biofunctional effect profile to protect the skin against light-induced ageing. The new micro-algae extracts and complexes demonstrate a range of versatile skin-improving anti-ageing effects, such as stimulation of the skin's own collagen biosynthesis, inflammation-inhibiting properties, striking photoprotective and regenerating activities, and strong cellular antioxidative activity. The antioxidative effective phenol-rich algae active substance extracts can trap and neutralise effective reactive oxygen species (ROS), and thereby counteract one of the main causes of premature skin ageing. As well as this, they are capable, by way of new forms of effect mechanisms, of modulating biologically relevant targets and key proteins in skin cells. In dermatological in vivo efficacy studies the positive effects of the algae preparations on the skin has been well attested. Thanks to the new algae active substances, both the skin structure as well as the general appearance of the skin are significantly improved.  
The innovation lies in the development of a new generation of algae-based anti-ageing active substances, which modulate the skin's own metabolic processes, and therefore pre-empt light-incurred skin ageing on the molecular biological level. The new algae extracts are being obtained biotechnologically from sustainable raw materials, and offer excellent opportunities for sustainable developments fit for the future.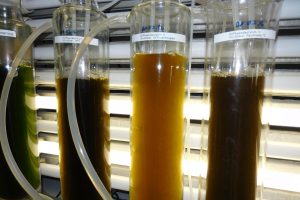 PROJECT DURATION:
PROJECT SPONSOR:
Federal Ministry for the Economy and Energy, INNO-KOM-OST Module "Market-oriented research"
GRANT-NUMBER-PN:
PROJECT MANAGER:
Dipl.-Biochem. Elke Kurth
PROJECT PARTNER: